Kia Ora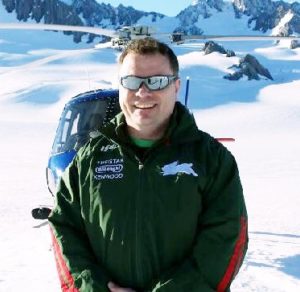 I have worked in and around risk management for almost 30 years and have been involved in RIMS for the last 3 years. During my career as a risk professional I have certainly picked up a number of qualifications along the way, so why am I currently studying to take the examination to become a RIMS-Certified Risk Management Professional? Quite simply, it's the challenge, as well as the opportunity to verify my knowledge across several risk management competencies.
So, following the awesome 2018 RIMS Australasia Conference in New Zealand, and after hearing our wonderful CEO Mary Roth talking so enthusiastically about our CRMP accreditation and also a number of new RIMS partnerships with several academic institutions, I decided to put my money where my mouth is!
Eligibility
Firstly, I needed to find out if I was eligible to take the CRMP exam. To be eligible you are required to hold a university degree in a risk management or related subject and possess at least 1 year of relevant experience, OR, hold a non-related degree with at least 3 years' experience, OR be a non-degree holder with at least 7 years' experience. Fortunately, I hold a relevant degree, have the required experience and am pleased to be advise that my application was successful.
However, becoming eligible was just the beginning. Then there was the small matter of how I prepare myself for the CRMP exam, which I will sit in Auckland in May 2019. As mentioned, there are several new academic preparation programmes available, so following extensive research I signed up to the RIMS-CRMP Exam Preparation course being run by the School of Continuing Studies at the University of Toronto.
This course comprised working through 10 modules over 10 weeks focusing in on the required areas of knowledge, as well as general examination preparation. Each module was also supported by an interactive webinar tutorial led by tutor Charles McCabe, who facilitated deeper discussions around each module in order to strengthen our understanding as students. As the course is run from Toronto however, it meat some very early Monday morning starts, but I am sure it will all be worth it in the end.
The Proof Of The Pudding
The proof of the pudding will be in the eating of course when I have taken the CRMP exam in May, however in the meantime I highly recommend the University of Toronto's preparation course. My long-term goal, should I pass the exam, will be to set up a New Zealand & Pacific Island Community of Practice to help others who will take this route in future. Wish me luck.