Driving connection for innovative thinking in risk management, contributing to building resilience and diversity, allowing NZ and the Pacific Islands to thrive in a dynamic world.
About Us
RIMS NZ & PACIFIC ISLANDS
RIMS (the Risk Management Society) is a global, not for profit organisation dedicated to the advancement of the practice of risk management. With a membership base of over 10,000 risk practitioners across more than 60 countries, RIMS is the preeminent organisation committed to educating, engaging, and advocating for the global risk community.
Previously part of the Australasia Chapter, RIMS NZ & Pacific Islands was formed as RIMS 80th Chapter in January 2019, in response to growing momentum in the local region.
As our own unique community of passionate and engaged risk professionals, we aim to continually strive to enhance the strength of our network, with a focus on supporting our members' organisational and career development goals and promoting diversity, equity and inclusion within the risk profession.
Being recognised as a body that promotes, nurtures, engages and educates in risk management. Enhancing strategic insight and support in the management of risk through effective forums and networks. Enabling and developing a diverse and inclusive risk community to support growth and a pipeline of talent
Advocating for diversity and promoting equity and inclusion
Educating, advocating and raising awareness in the pursuit of diversity, equity and inclusion in the risk profession. Provision of mentoring opportunities and a support network to enable individuals to truly thrive.
Respected as fostering thought leadership in risk management as part of the C-suite conversation. Challenging and re-inventing traditional risk management thinking, encouraging creative, flexible and adaptive approaches to risk management.
Building regional resilience for NZ Inc. and the wider region. Building better business in NZ & the Pacific Islands to enable successful outcomes.
Thriving in a dynamic world
Promoting global insights and dynamic risk strategy. Promoting the purposes of risk management in effectively creating and protecting business value.
Kotahitanga, Manawaroa, Tātou Pakari Ai
Kotahitanga:  Collaboration of people united for a purpose
"With Unity and Resilience, We Strengthen One Another"
KoTahi = One  /  Tangata = People
Manawaroa:  To be resilient and able to endure
Mana = A person's integrity, being true to your values
Manawa = your heart
Roa = Long in distance (and in time)
Tātou:  Each and every person who is present
Pakari:  To be strong and sturdy
Ai:  Always

The green section - Our Anchor represents:
Pounamu, or Greenstone. The most precious gift you can give.

Papatuanuku - Mother Earth - Grass roots, green shoots, growth and blossoming.
The white stripes on the Anchor represent:
To secure something. Securing our Anchor

Relationships. The interweaving and bringing together of people

Nurturing, developing, safety, resilience, security
The Blue Section - Our Ocean - represents
The Pacific Ocean

Journeys

The RIMS Inc logo is co-joined, which further represents our connection to RIMS Inc. and our NZ & PI journey
The white section between our Anchor and Ocean represents a place of calm, peace and safety.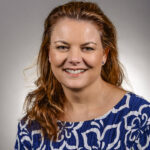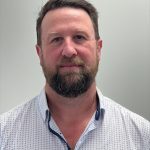 Ian Chapman
Vice President and Membership