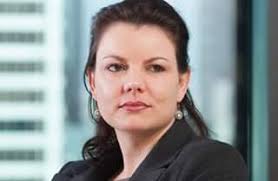 I'm really excited to announce that I have accepted the opportunity to be President for the RIMS NZ and PI Chapter with Kate Beddoe agreeing to step back into the Vice President's role – a very special thanks to her for the continued support and commitment to the risk community, chapter and to me personally.
Teressa Betty, Greg Lazzaro and Darren Evans have decided to step-back but have been an integral part of the Chapter's journey – individual thanks for supporting the Board since the inception of the chapter and your valued contributions.
Connection | Content | Community
The Board has decided to focus on what RIMS NZ & PI Chapter does well – providing opportunities for like-minded individuals to connect through networking events, facilitating excellent speakers on thought-provoking topics and driving value back to the community by supporting individuals in their career through the mentoring programme.
We have developed an exciting calendar of events for the year to drive these objectives. We will be publishing details quarterly. The calendar has been changed to focus on specific objectives as follows:
• KPMG's Risk Fundamentals – a series of risk topics aimed at developing the technical skills of junior to mid-level risk managers
• Marsh Insurance Roundtable – discussions for individuals responsible for the insurance portfolio or those wanting to improve their knowledge with the opportunity to network in small groups
• Risk Roundtable – continuing the tradition of peer to peer senior risk discussions with relevant speakers presenting key risk topics
• Diversity, Equity & Inclusion – events to challenge our inner bias and support and drive an inclusive risk and insurance profession
• Mentoring programme – a defined programme to support individuals leverage and learn from the skills and career experience of risk professionals, with events focussing on soft skills, career development and improving your brand
• Ad-hoc events – other events which drive value for the profession and sector
Mentoring programme
Megan Hastings is currently leading a refresh of the mentoring programme. We are looking to have a defined timeframe for the programme versus being open ended as before. The mentoring programme will going forward be limited to members only. We look forward to providing further details soon.
Future communications
We will be using our mailing list and our LinkedIn page as the main channels of communication. We know that as we move or change jobs our contact details become outdated. If you would like to update your contact details or would like to be added to our mailing list please contact Emma Blackburn (emma@kerbappealnz.co.nz) or Callum Hill (Callum.Hill@asb.co.nz) for support.
Sponsors
RIMS NZ & PI Chapter could not operate without our sponsors who support the chapter. Marsh, KPMG, AIG and ACC have supported the chapter since inception, it is through their generosity that we are able to provide these awesome events and networking opportunities.
Finally….
I am looking forward to continuing the journey with Kate Beddoe, Alana Lathrope, Megan Hastings, Emma Blackburn and Callum Hill and all the individuals supporting our sub-committees. Thank you for volunteering your time to enhance and deliver value.
I look forward to delivering value for our sponsors, members and my peers and welcome your feedback or suggestions. The easiest way to communicate with me is through the administrator@rimsnz.localdev email address. I look forward to hearing from you!!
Stay safe! Kia Kaha! Look after yourself!
Kerry, Kate, Alana, Megan, Emma and Callum