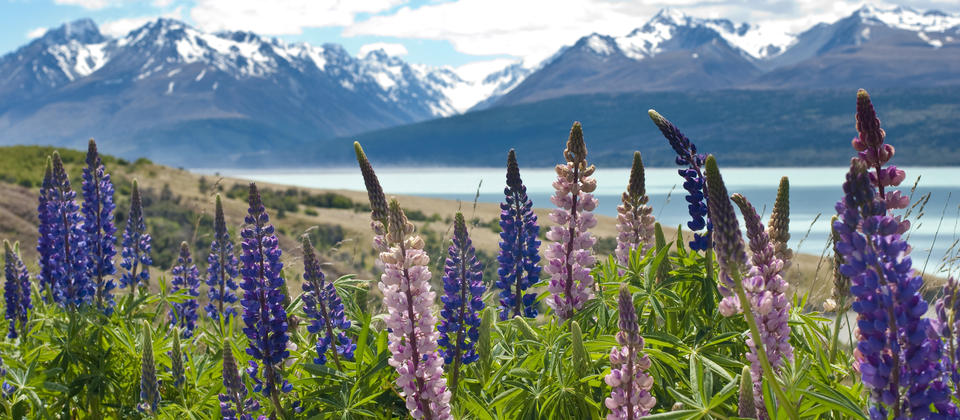 We are well and truly nearing the end of the year! If we thought 2020 would be a tumultuous time, 2021 has turned out to be no less. First day of SPRING – unfortunately for a significant number of people in New Zealand this will be in lockdown. I hope that you and your family are well. Please stay safe, wash your hands, use the COVID tracer app and protect your mental health. Spring is a time to refresh and reflect, start something new, take time for yourself – even more important in these times.
It has almost been three months since I accepted the role of President. When I took on the role I promised that RIMS NZ & PI Chapter would focus on:
Connection | Content | Community
The Board and Sub-Committees have been busy working on our Events calendar, looking at how we progress our Diversity, Equity & Inclusion agenda and provide opportunities for networking in the current environment – thank you for your tireless effort.
RISING RISK PROFESSIONALS TRAINING PROGRAMME
We have successfully launched the Rising Risk Professionals Training Programme with Bernie McKendrey developing the course content and facilitating the training. This programme is scheduled to start on 13 September 2021 with the course at full capacity.
Limited to 25 attendees, and 2 people per business, this series is sure to get participants thinking and developing as a risk professional as well as providing a fantastic opportunity to create a new network of risk peers across industries. The format of each monthly meeting will be:
• A facilitated training discussion on an aspect of risk
• KPMG tips and tricks on how this might be managed
• An case study facilitated by an industry peer
The 8 topics are:
• Building the ERM Roadmap – Development of effective Risk Management Frameworks and Tools
• Creating a Hunger for Risk Management in the business – Risk Appetite and building an effective risk culture
• Who's in Control? Risk Assurance Mapping & assessment of effective controls
• Delivering Risk Insights – Development of dynamic risk reporting
• Dealing with the hard stuff – Quantifying the financial impacts of complex risks
• Building business resilience – Effective Business Continuity Planning
• Getting into the Detail – Project Management Risks
• Embedding ERM into business decisions
We have had such significant interest from across New Zealand, we are planning to do the next one online to provide greater access – details will be provided this week via our LinkedIn page.
MARSH MASTERCLASS
We are working with Marsh on the Risk Masterclass series and are waiting for easing of the lockdown restrictions to schedule a suitable date. We have a number of online events in progress too – we will send out the link once these are finalised. Lots on…. we look forward to sharing the details with you.
YOUTUBE CHANNEL – ACCESS TO EXISTING VIDEO CONTENT
During 2020, a number of our events were redirected to an online format. We have uploaded these videos to our Youtube Channel. We will be adding to this collection over time, the current topics are:
– Fraud Risk Round Table – joint webinar with KPMG
– Global Megatrends with Matt Bell
– Risk Culture with Grant MacKinnon
– Digital Asset Theft and Leakage: One of the Biggest Risks Companies Today Face
– Climate Action: Emerging risk and resilience challenges for organisations
RIMS AUSTRALASIA VIRTUAL CONFERENCE 6-9 SEPTEMBER 2021

RIMS Australasia have kindly extended the invite to their free virtual conference scheduled from 6-9 September 2021. For further information and to register see their website.
---
DIVERSITY, EQUITY & INCLUSION
At RIMS NZ & PI we are passionate about driving diversity, equity & inclusion in the workplace. We are currently working on the next event about the value of incorporating this for the benefit of your organisation, staff and community. Details are to follow.
RIMS USA in conjunction with Marsh have recently published the 'RIMS Marsh Excellence in Risk Management Report XVIII'.
This year's RIMS Marsh Excellence in Risk Management Report—based on responses to a survey and conversations with risk professionals, C-suite executives, and DE&I experts—examines how organisations are looking at DE&I, undertaking related initiatives, and measuring their impacts.
'DE&I is gaining greater importance in the business world. As society continues to grapple with the inequality highlighted by the ongoing COVID-19 pandemic and other recent tragic events, many organisations are refining and even expanding the scope of their DE&I initiatives.'
The full report can be found here.
---
In July 2021, I completed the Institute of Directors 'Company Directors Course'. It was an amazing opportunity to understand the expectations and requirements for directors, meeting new people and just take time out for personal development. The setting in Queenstown did add to the ambience and my overall enthusiasm to attend. One of the aspects that I loved about the course was the daily karakia or poem of the day, each with its own special meaning.
One of the poems was 'Mana' by Karlo Mila – this poem speaks to me about how we carry ourselves, treat each other – our connections – and how we add to this world and our community. Especially relevant during these unprecedented times – respect yourself and treat others with respect 'so that the mana in me / sees the mana in you remembering what it is to be connected / with all that we are / all we could be'
ENJOY!
Mana
How do I describe you in English
integrity / influence / respect / authority / none of those words / quite / reach
like the Greek word 'entheos' lies at the root of the word 'enthusiastic' / it means that / the gods are with you / creative / energetic / enthusiastic / charismatic / power / pulse
and yet mana / all of those words / fail to reveal you / although we all know / when you are gone
sometimes I imagine a personal bank / an accumulated pool of cool greenstone coins / smooth to the touch / or layer / upon layer / of fine mats / or yard / upon yard of tapa / or gift / upon gift / on an altar of altruistic offerings / good deeds / awesome feats / I.O.U.s / a golden stash / not unlike cash / unbelievably good karmic credit
and yet this fails to describe / how you are more / than money / can buy
when mana walks in the room / it's instantly recognisable / intangible / expensive accessory / out of reach / it goes with all of your clothes / no room for cheap knock-offs / yet we all know / when we see someone / all mana / no money
mana / you are more than a precious stone on a neck / you are the space between / the performance / and the audience clapping / you are the ovation / we know it / when we see it / it ignites us / it alights us /so that the mana in me / sees the mana in you
remembering what it is to be connected / with all that we are / all we could be
and yet mana / you ebb and you flow / you come and you go / we live our lives / with / or without you
when you are with me / I am Maui who has harnessed the sun / gold burning through embered fingertips
I am all there / all energy / present / vital / awake / each cell singing an ode to being alive / woke
when you flow through my body / I know / I am caught in the current of a river / larger than the length of my own lifetime
it bends where we have all been before / same rapids / other waters / our veins / my blood
I know / I am in the flow / of something greater than my own self
all of the earth / its gravity / physics / motion / movement / all of that / is with me
here / right now / in this time and place / making space for me / to be / all / that is possible
and I am a few steps further / from the maunga / where I began as tears / one riverbank closer / to the ocean / where I will return / to saline / salt / water / all of that dream
return / to be burned by the sun / return / to be held by the clouds / return / to trickle down the stones of the mountain / return / all the way back to the river / and flow
---
The Board and Sub-Committee thank you for your ongoing support of the Chapter. We couldn't do this without you or our sponsors.
---
Please stay connected with our Chapter through our email address or through our LinkedIn page.
Stay strong New Zealand. KIA KAHA!
Thanks
Kerry
Copyright (C) 2021 RIMS. All rights reserved.