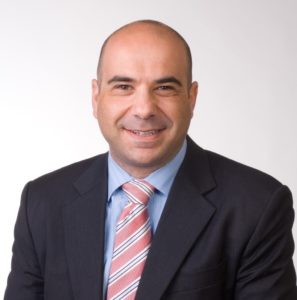 Being part of RIMS is very exciting as it allows me to apply many years of my practical experience and translate it to value for our members in a slightly different way. I am very much a big supporter of building capability in people and establishing different and diverse viewpoints, so naturally, this environment allows me to be able to explore the "why" we do things. I am always learning and in this environment within RIMS, it allows me to learn from many and varied experiences from our members and supporters.
We have an exciting year planned for our members this year with a very practical approach and a great theme of building resilience. We are in a dynamic world that requires us to think with agility and purpose and I am excited that RIMS will provide the environment for us to collaborate and get great value from our connections. There are many and varied topics that will be covered this year with so many opportunities to contribute to thought leadership which is why I really am excited to see what translates.
RIMS for me is an investment, but with a big reward.
If I am able to help develop risk thinking & concepts and enable some better decisions to be made in NZ and the Pacific in terms of unlocking opportunity, we all benefit and we all get the ability to share and thrive which is part of the "Why" for me. I want an experience from my involvement in RIMS, one that allows me to grow, learn and thrive and I invite you to do the same.